School's almost out (hooray!), meaning it's time to start getting prepped and ready for half-term. So whether you're jetting off abroad for a family holiday in the sunshine or keeping little ones entertained at home, these half-term outfit ideas for children are guaranteed to get you organised quicker than anyone can say 'are we there yet?!'.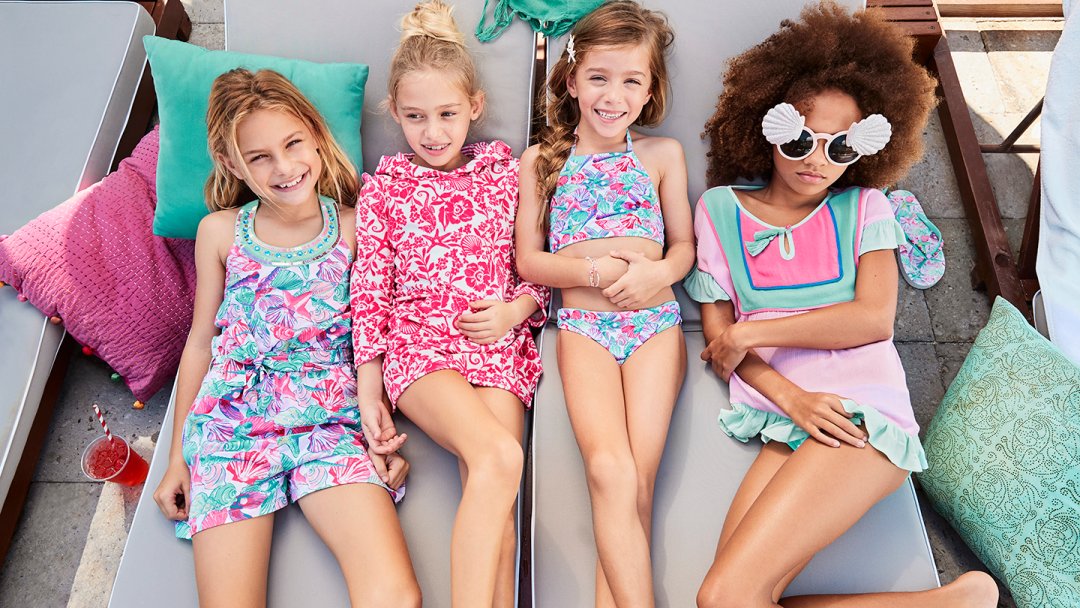 If You're… Going on Holiday
For Girls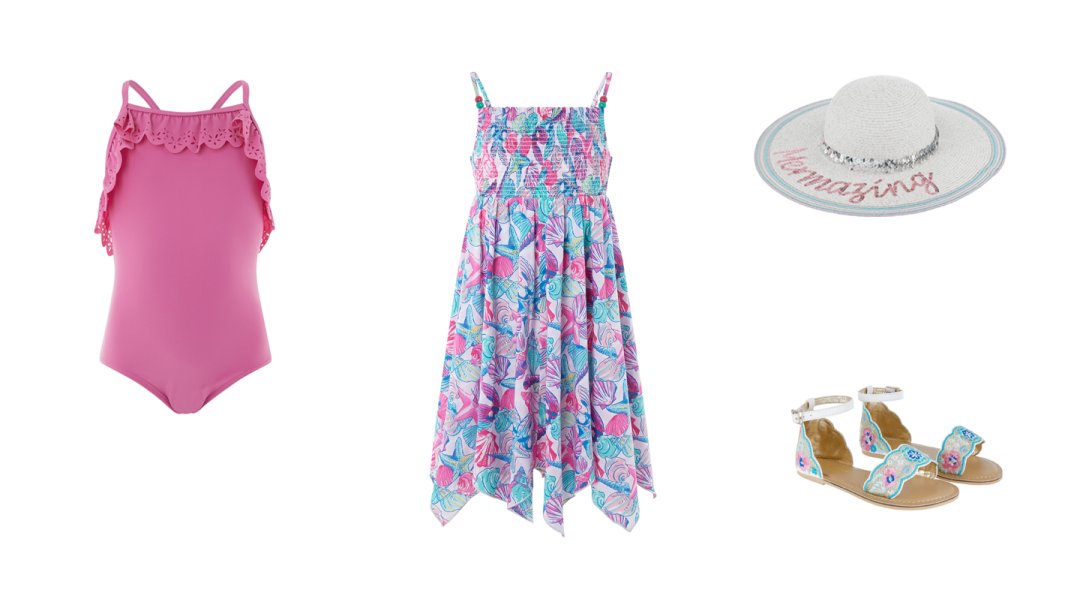 Off for a swim? Make sure she brightens up the beach in a pretty pink swimsuit with laser-cut frills, styling it with a seashell-print sun dress, a mer-mazing floppy hat and embroidered sandals when it finally hits ice cream o'clock. Two scoops for us, please
For Baby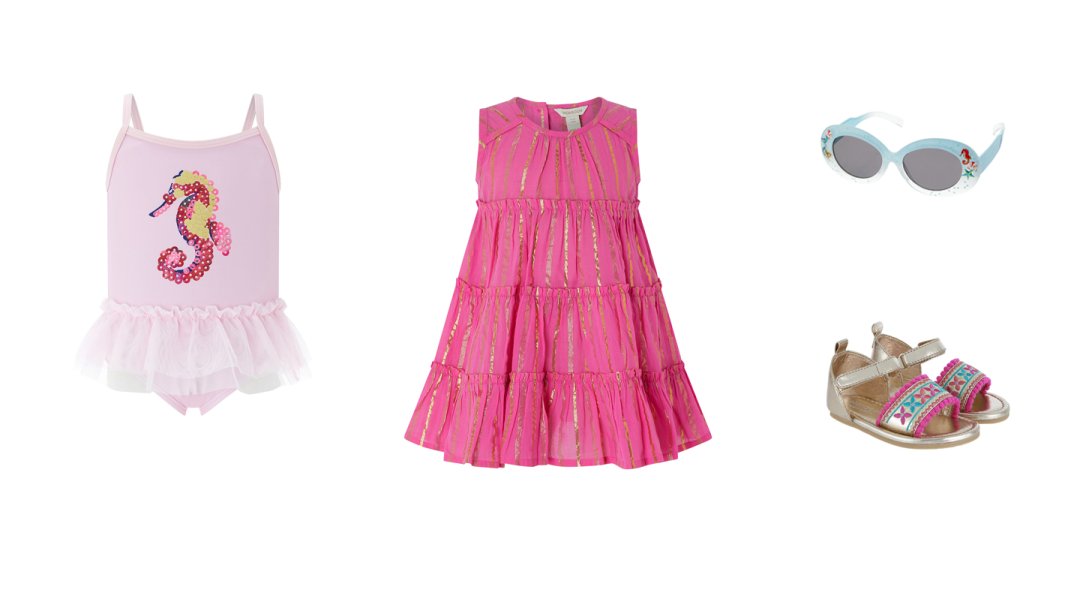 Whether she's splashing about on the shore or napping under the parasol (it's a tough life), these adorable picks will have baby feeling as cute – and comfy – as can be. Get ready for smiles all-round in a seahorse swimsuit, teaming it with a pink sparkly dress, metallic sandals and mermaid-print sunglasses for a little extra sweetness.
For Boys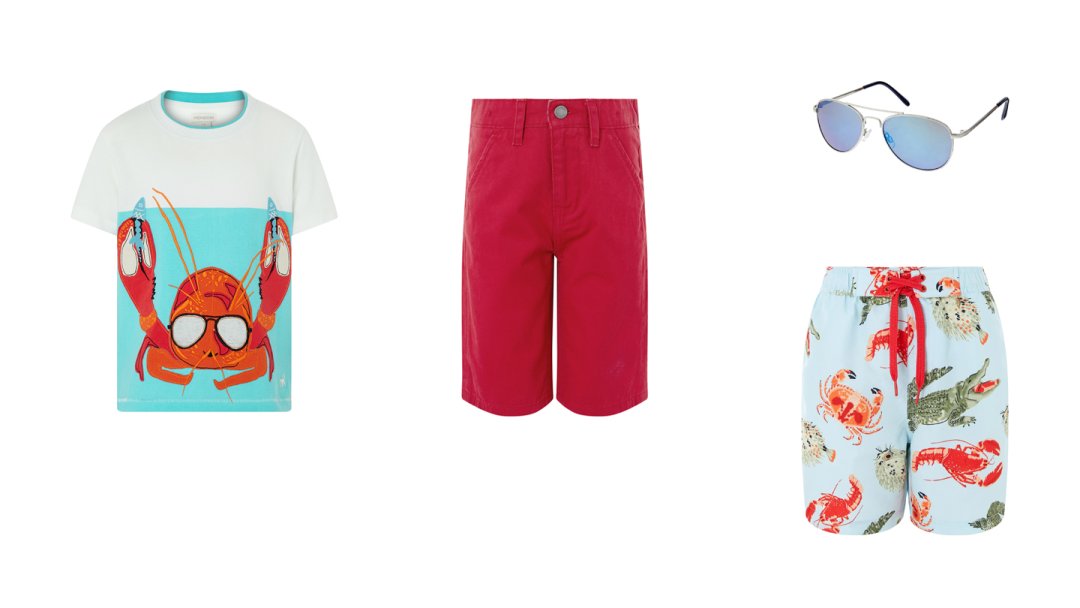 If he spends most of his time flitting between the pool and playground, then this fun get-up has all bases covered. Style him like a surfer in loud printed swim shorts, chucking on a lobster-print tee, red shorts and a pair of trendy aviators for all the fun and games.
If You're… Staying at Home
For Boys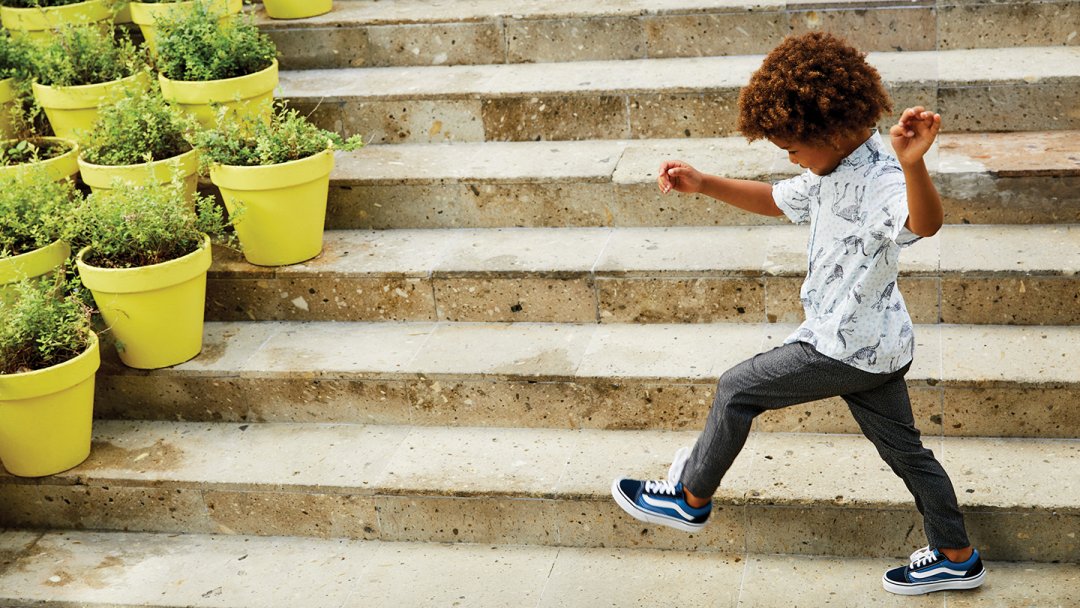 Dressing up for a party or out for a day trip? He'll make smart-casual dress codes look oh-so-cool in this dinosaur print shirt and soft touch trousers.
For Girls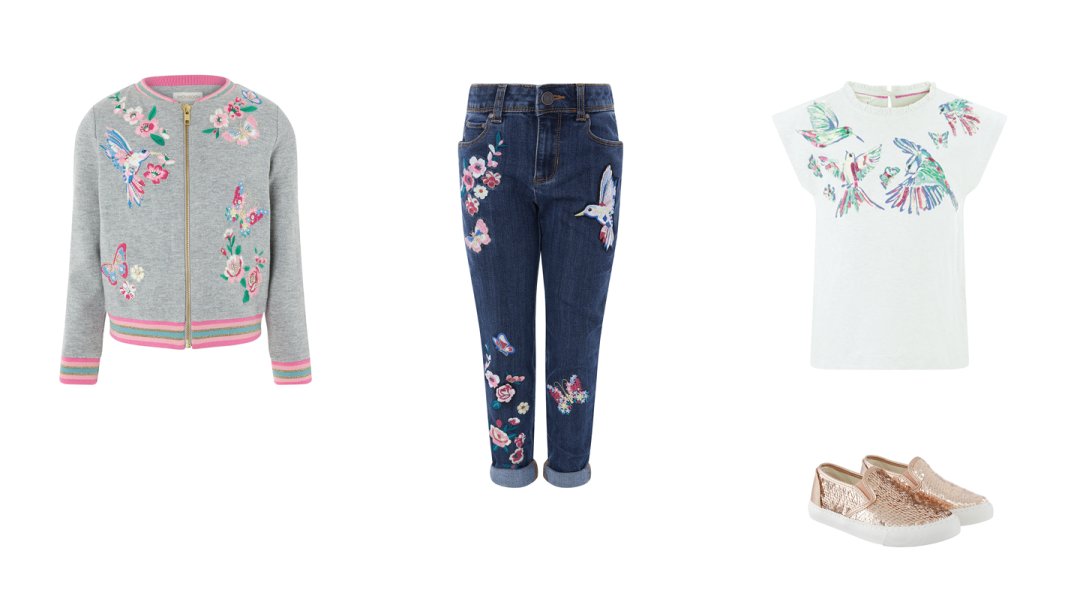 From cinema trips to activity days, there's plenty of reasons to get excited about a half term spent at home. Get her geared up for every adventure in a swish printed tee and embroidered jeans, keeping out the chills in a matching bomber jacket. When it comes to shoes, only the sparkiest pair of trainers will do.
For Baby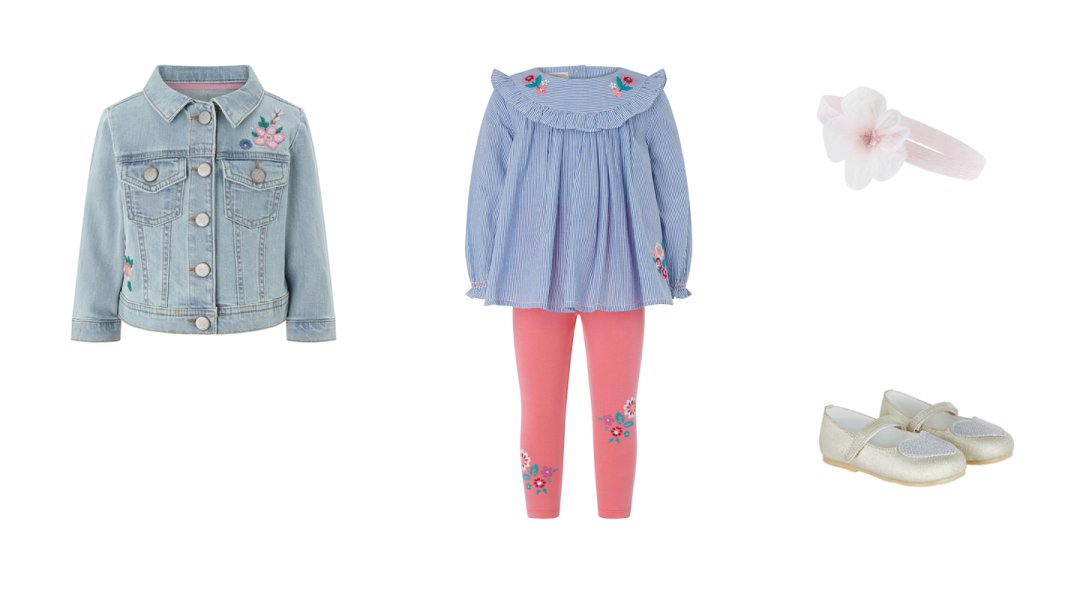 Heading off to a playdate? Dress up baby in a cute cotton two-piece that promises to move with every roll and tumble, styling with an embroidered denim jacket that's so right for now and springtime. Top off her look with a pretty flower headband and glittery gold walkers.