Looking for fun, kid-friendly activities for the Easter holidays? Find out how to make Easter bunny popcorn snack pots with UK lifestyle and parenting blogger Kerry Villers, guaranteed to keep the little ones busy on rainy afternoons this spring.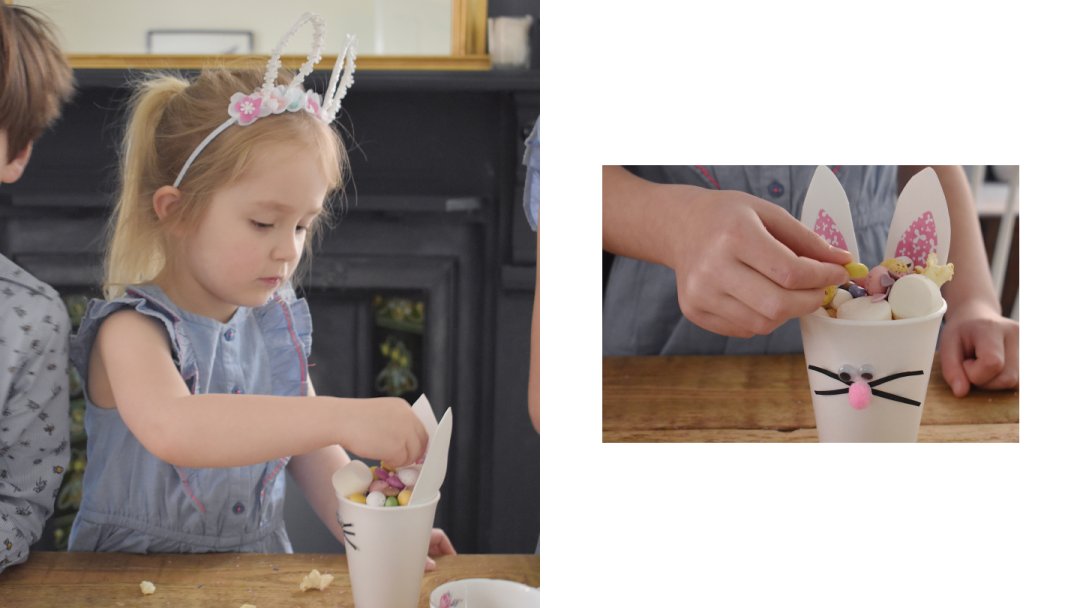 Weather-wise, this year has been a bit of a wash-out and so I've found myself having to think of new ideas to keep the kids entertained indoors.
Our go-to wet day family activity is watching movies. Sometimes we'll go out to the cinema, but more often than not, we cosy down on the sofa with blankets and snacks. As it's the Easter holidays, we thought it might be fun to combine one of our favourite family activities with a bit of craft and an Easter-themed twist.
Popcorn is a firm favourite when it comes to movie snacks in though house, so we decided to have a go at making these super simple Easter bunny popcorn snack pots. Though, if bunnies aren't your thing, you could always change the colour and shape of the ears to make all sorts of animal snack pots, from kittens and puppies to lions!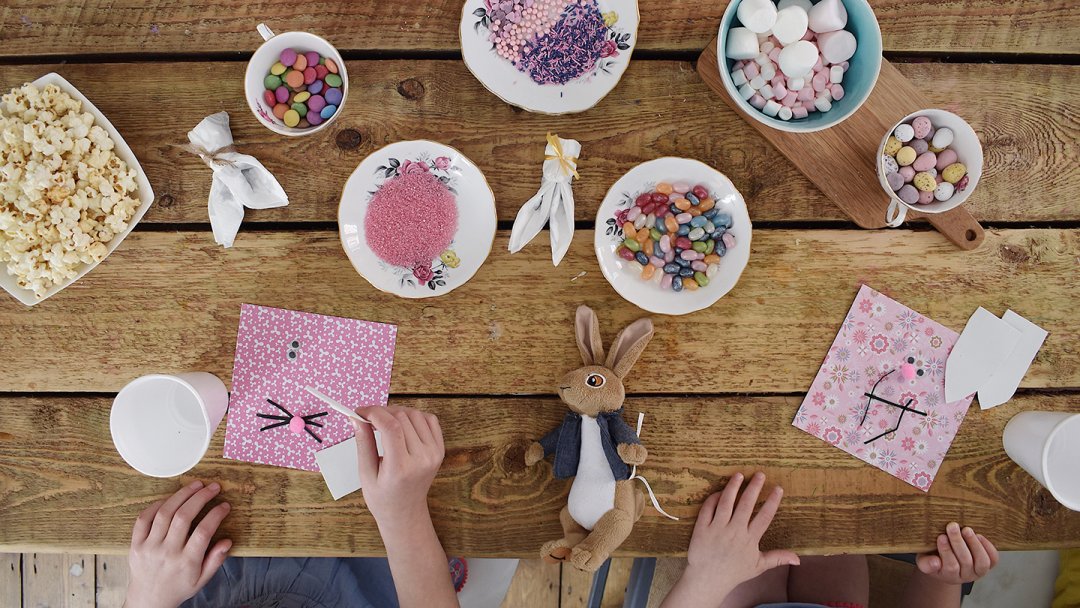 You will need:
An assortment of popcorn, sweets and sprinkles
Large white paper cups
A selection of card for the ears (we used white card plus patterned paper for the inserts)
Googly eyes
Pink fluffy pom-poms
Black paper, cut into thin lengths for the whiskers
Glue
Sticky tape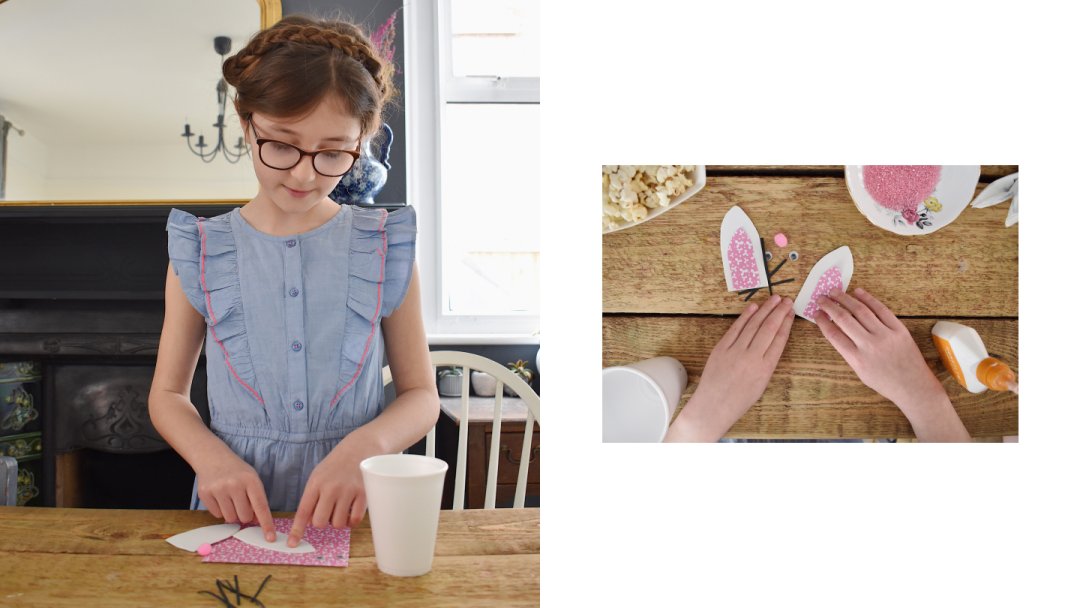 Method:
1. Cut the white card into bunny ear shapes.
2. Cut the patterned paper into smaller bunny ear shapes and glue these to the inside of the outer ear shape.
3. Once dried, tape your bunny ears to the top inside edge of your paper cup.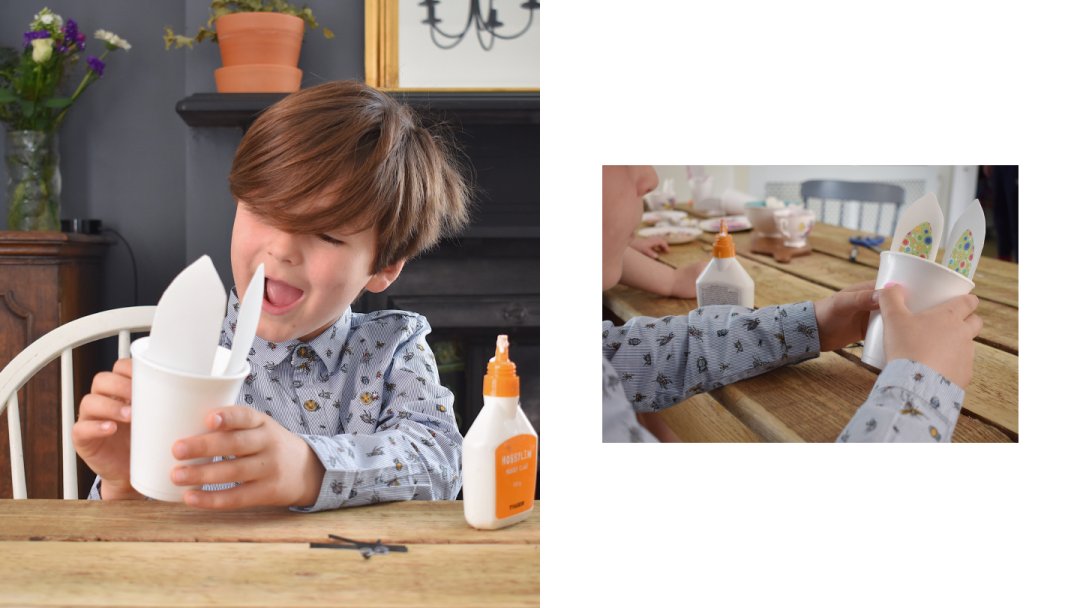 4. Stick your whiskers to the front of the cup and stick your pink pompom to where the whiskers meet in the middle.
5. Glue your google eyes directly above the pompom nose.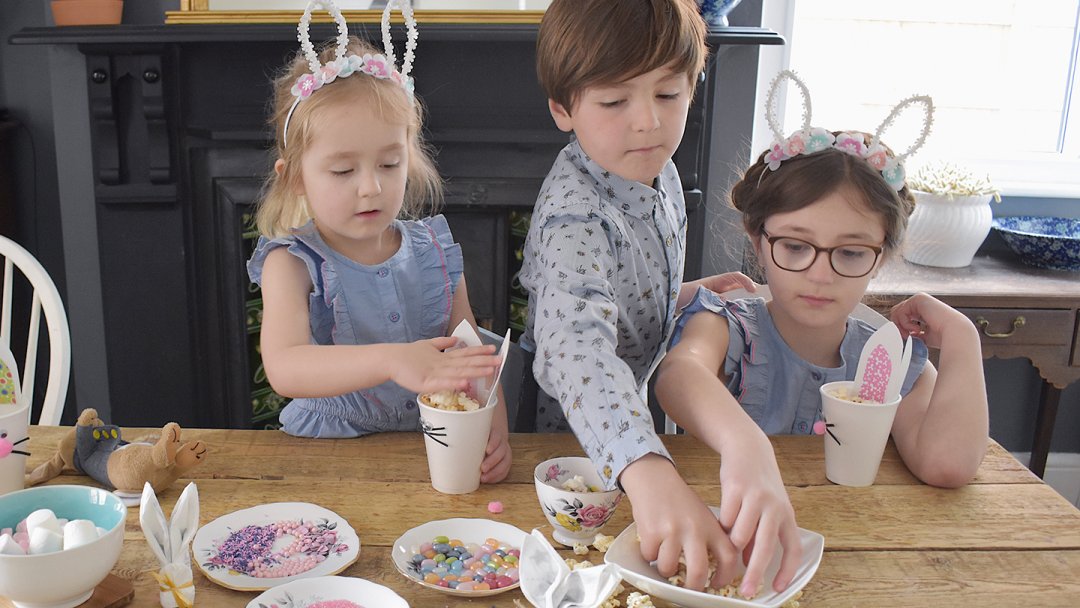 6. Leave to dry, before filling with a selection of popcorn, sweets and sprinkles.
7. Enjoy with your favourite family film!