As part of our summer garden party at Pertersham Nurseries in Richmond-upon-Thames, we invited London-based live painter Anastasiya Levashova along to the event. Here's what happened next…
Meet Anastasiya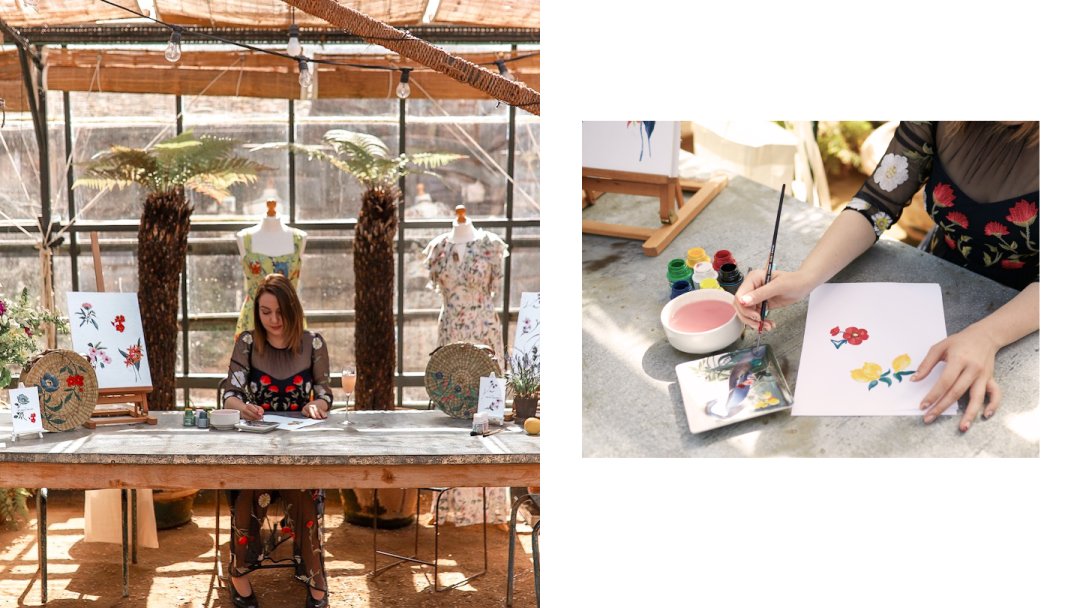 Anastasiya Levashova, an artist and illustrator from London, personalised our guests' complementary straw bags with an exclusive hand-painted print from the pattern archives at Monsoon. Each guest was asked to choose their preferred print from our hand-picked selection, ready for Anastasiya to customise…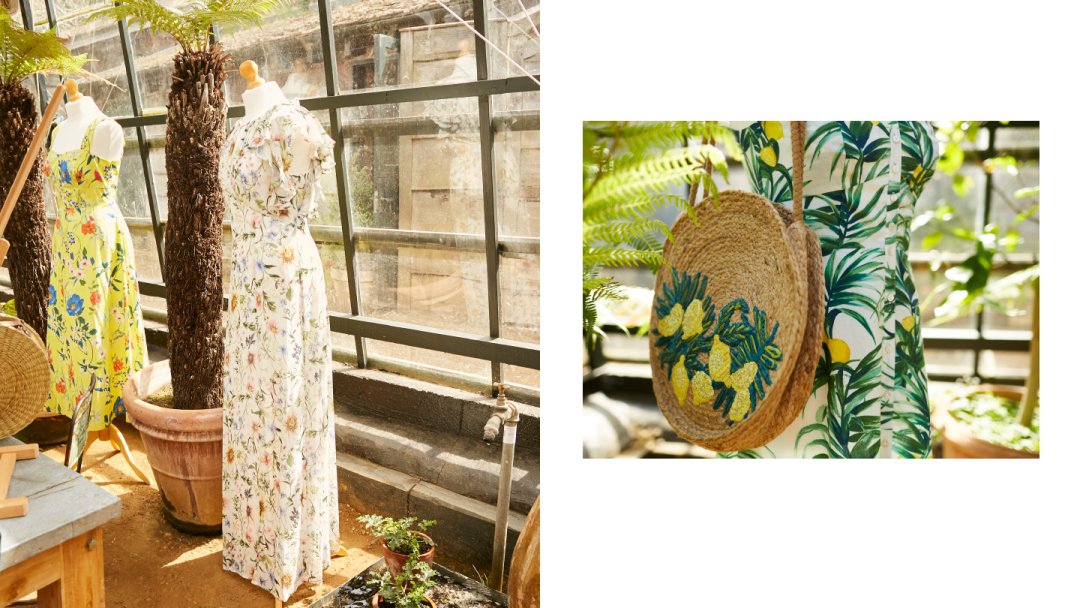 The Flora Print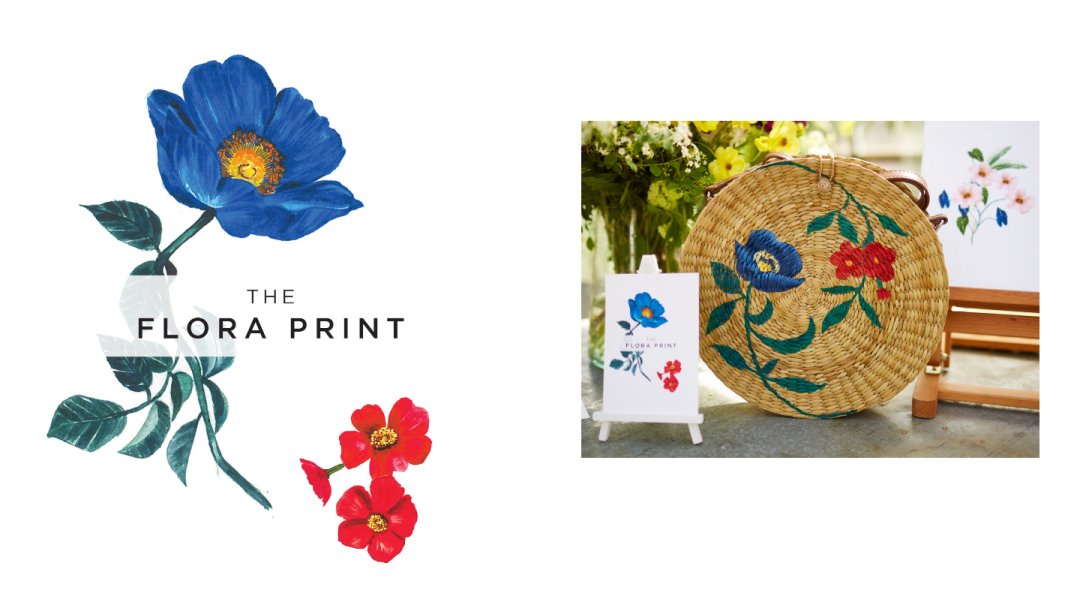 Bright, bold blooms are the focal point of our Flora print, packing a punch with eye-catching colours cobalt-blue and scarlet. Stealing second glances with its precision-placed design, this statement-making motif promises to make a lasting impression right through SS18's sun-drenched invitations.
The Heidi Print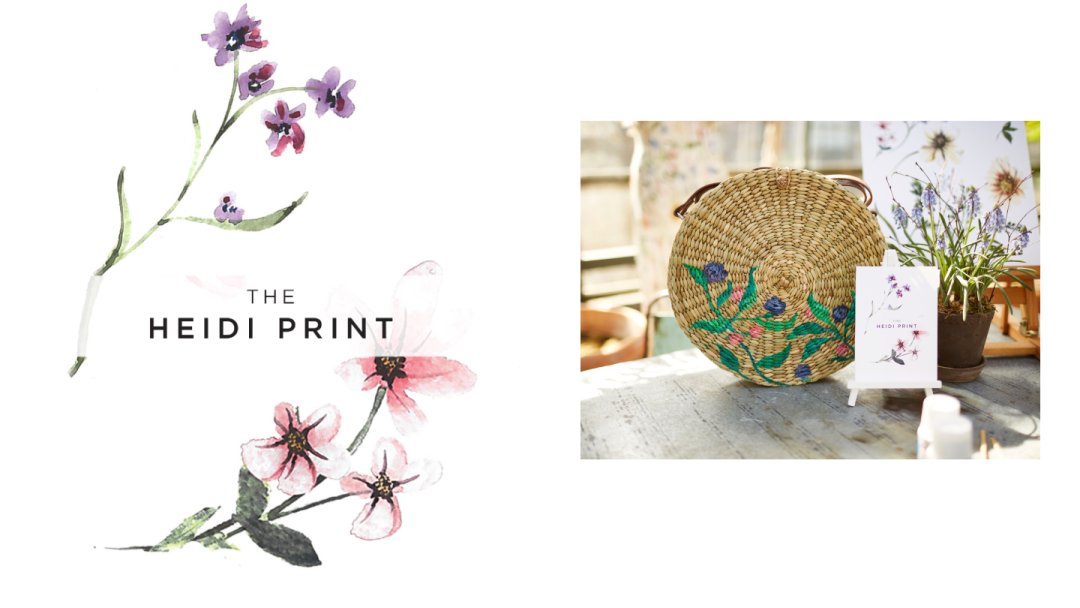 Combining petal-soft shades with decidedly delicate proportions, our Heidi print takes a more low-key approach to this season's infatuation with florals. Conjuring visions of wildflower meadows, this pretty print lends itself well to all of summer's most special events, from countryside weddings and garden parties to laid-back family picnics.
The Santorini Print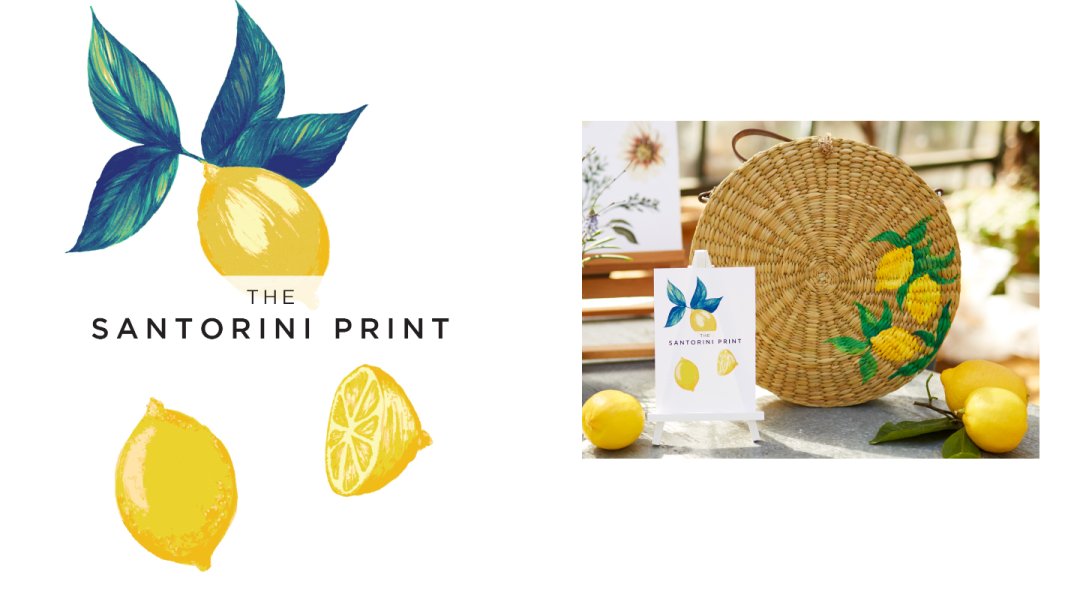 Inspired by the lemon trees potted against the white-washed walls of the sun-soaked Greek island, our Santorini print nods to the tropical trend that's been taking over our Instagram feeds for the last few seasons. Offering a more subtle take on pineapples, palm leaves and paradise prints, this delicious design captures the relaxed, carefree mood of high summer to perfection.