No garden party would be complete without a few glasses of something cold, refreshing and, above all, delicious. That's why we enlisted the help of Seedlip, the creators of the world's first distilled non-alcoholic spirits, to show us how to make summer cocktails that are full of flavour and simple enough whip up in the comfort of our own kitchens. Under their expert guidance, we began by learning how to make a shrub syrup, a sweetened vinegar-based syrup, before using it in a tempting (and totally alcohol-free) recipe…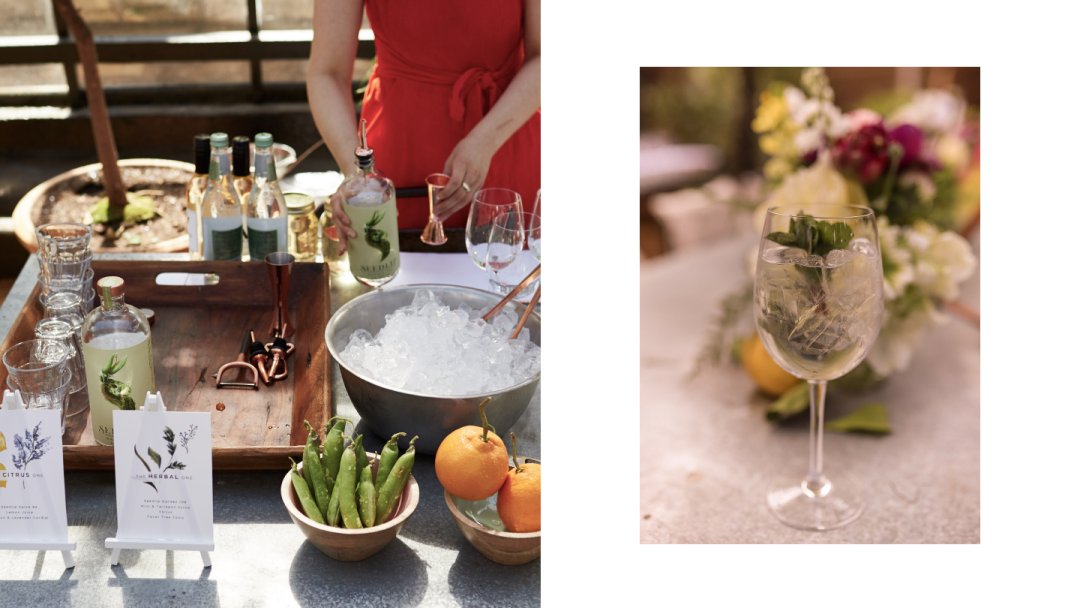 Raspberry and Pink Peppercorn Shrub
Ingredients
300g sugar
150g fresh raspberries
2 tablespoons of pink peppercorns
100ml of apple cider vinegar
50ml of hot water
Equipment
500ml Mason jar or larger
Muddler
Hand blender
Fine strainer
Glass bowl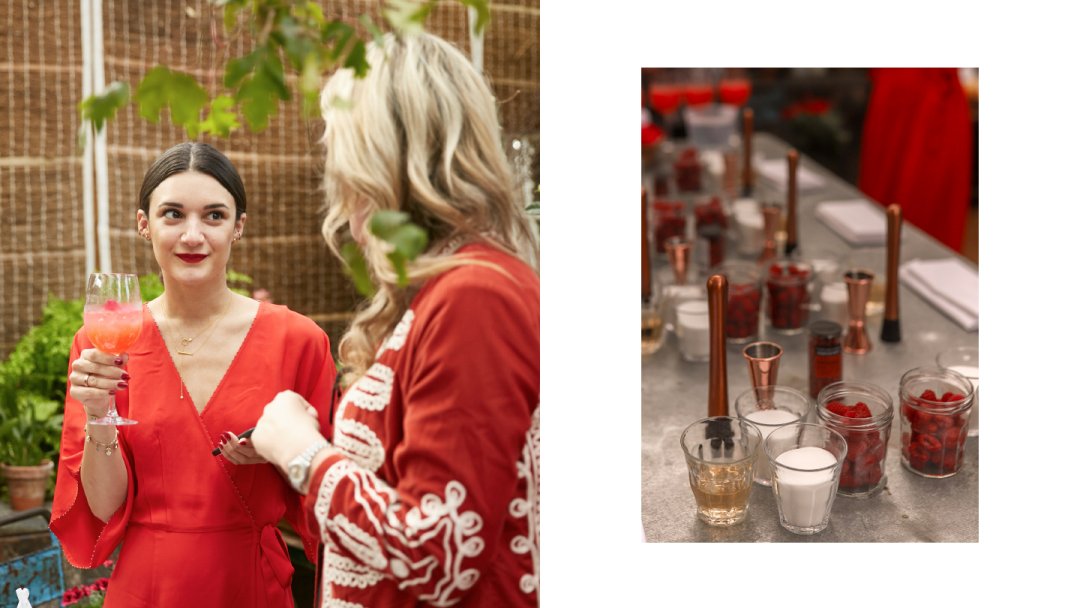 Method
In a large glass bowl, add raspberries and pink peppercorns and muddle until raspberries have been broken down. Add sugar to the mixture and stir, insuring all ingredients have been mixed well together. Use hand blender to give a quick pulse to the mixture to insure that the peppercorns and raspberries are broken down into fine pieces. Add vinegar and hot water and give one final stir. Take 500ml mason jar and place fine strainer over top to pour the mixture from the glass bowl to the jar. Use the muddler to push through the mixture- only leaving behind the fine pieces of peppercorn and raspberry seeds. Seal and store in the fridge for up to one month. Makes approximately 400ml.
Pro tips
Add more vinegar if you find the mixture to be too sweet, or length with an additional 50ml of hot water.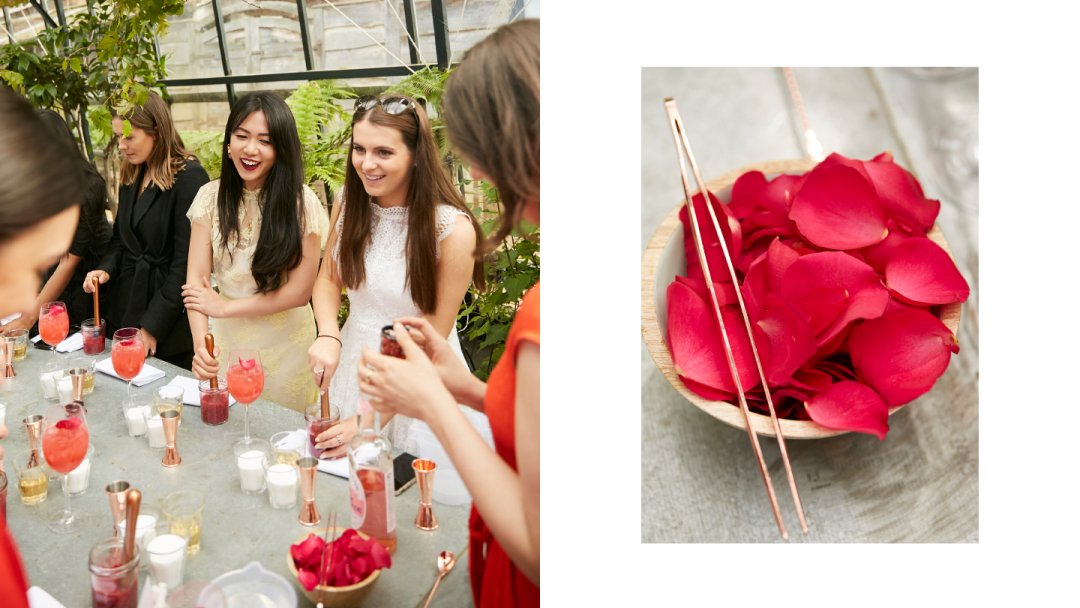 The Floral Cocktail
Ingredients
50ml Seedlip Garden 108
50ml raspberry and pink peppercorn shrub
Topped with rose lemonade
Method
Build all ingredients in a large wine glass or highball glass of your choice, add ice and top with rose lemonade.
Garnish with rose petals, a raspberry and/or your favourite edible flower.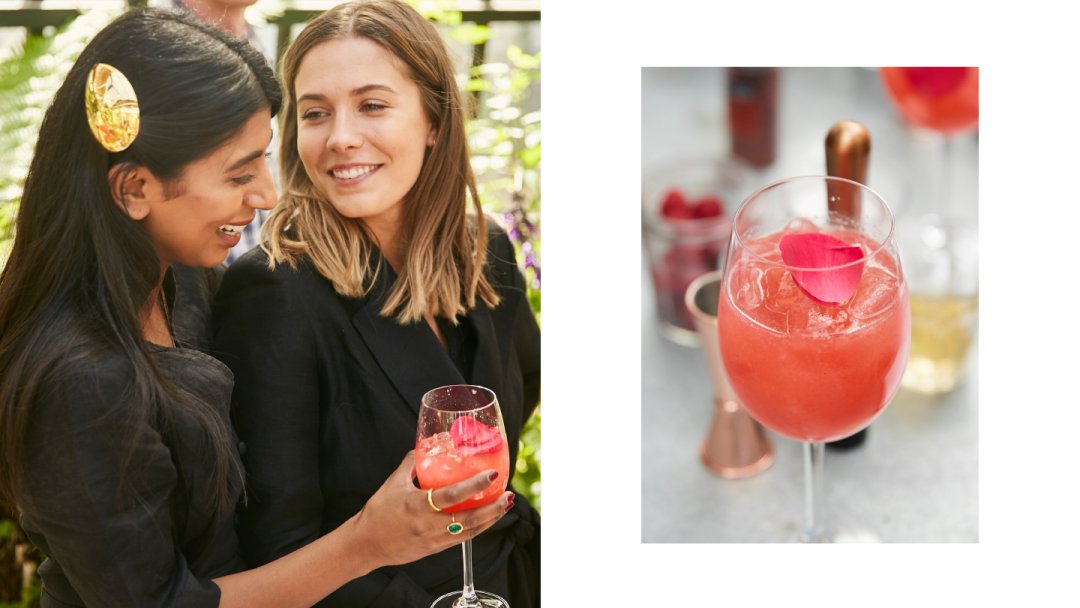 Read More
Monsoon Garden Party: What the Bloggers Wore
Monsoon Garden Party: Live Painting with Anastasiya Levashova