Welcome to Travel Diaries – our summer-long series where we'll be catching up with some of our favourite influencers as they explore faraway places. First up, we join Pornwika Spiecker, street style star and fashion blogger at Shades of My Life, on the white sands of Tulum, Mexico, as she tells us about her sun-soaked getaway, from the must-see sights to her getaway wardrobe…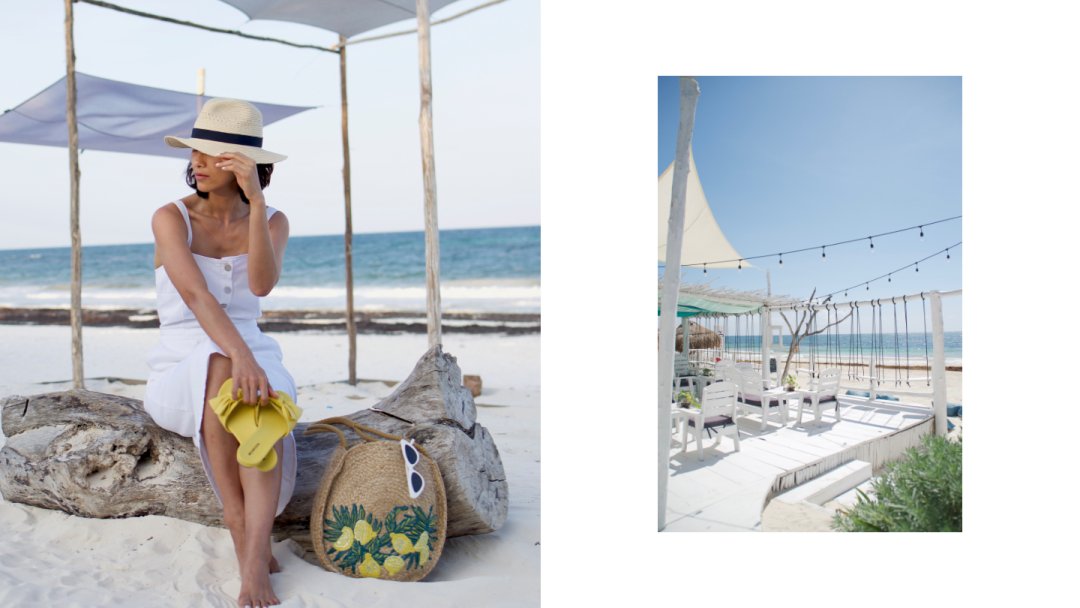 Tell us about your holiday destination…
We are in Tulum, a small town on the Yucatan peninsula about two hours south of Cancun. There are many lovely hotels directly at the beach with small cabanas and lots of good restaurants and some bars. It is not so overrun as Cancun or Playa del Carmen. There are some Mayan ruins around to visit, cenote tours, snorkelling in the Caribbean Sea, diving and lots more.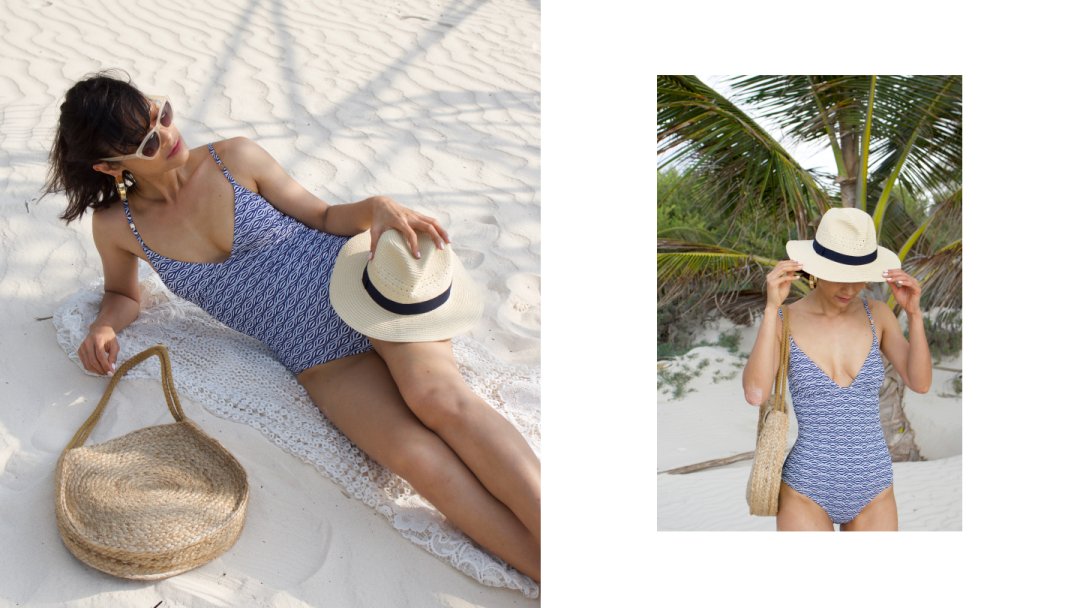 Tell us about the pieces you've packed and how you're wearing them this summer.
The Rochelle Textured Swimsuit
This geometric-print swimsuit is just beautiful. I love wearing swimsuits because they have such a feminine and elegant touch. I love that it can also be worn with midi skirts or palazzo trousers for a chic resort look.
The Thea Tea Dress
A tea dress is also a must for summer. It can dressed up with heels, or down with sneakers or sandals. I paired it with platform sandals and this gorgeous lemon straw bag for exploring the cute boutique shops in Tulum, before heading out for dinner at the beach restaurant.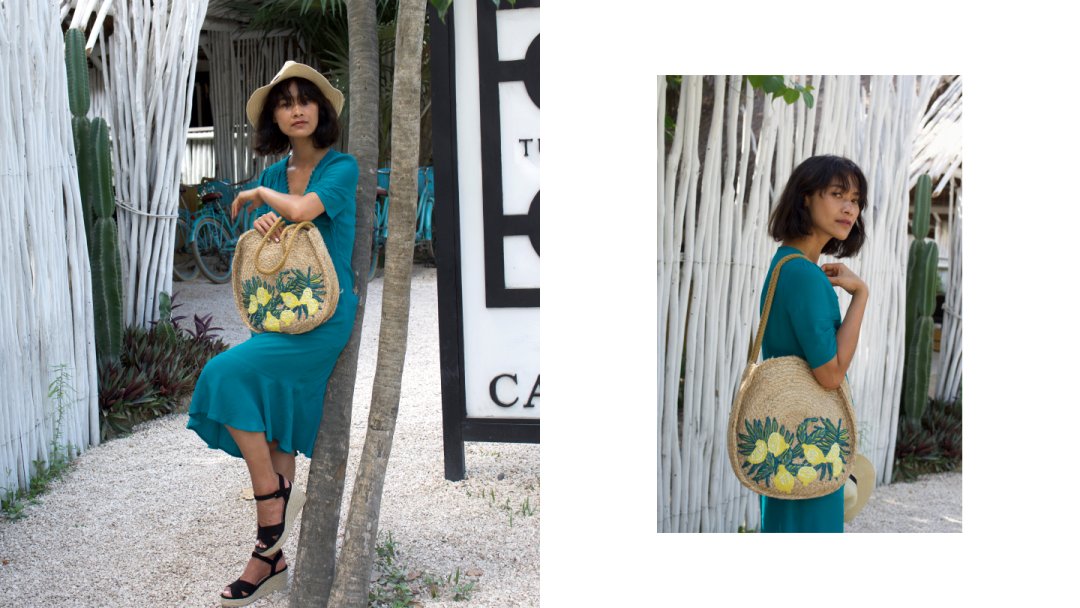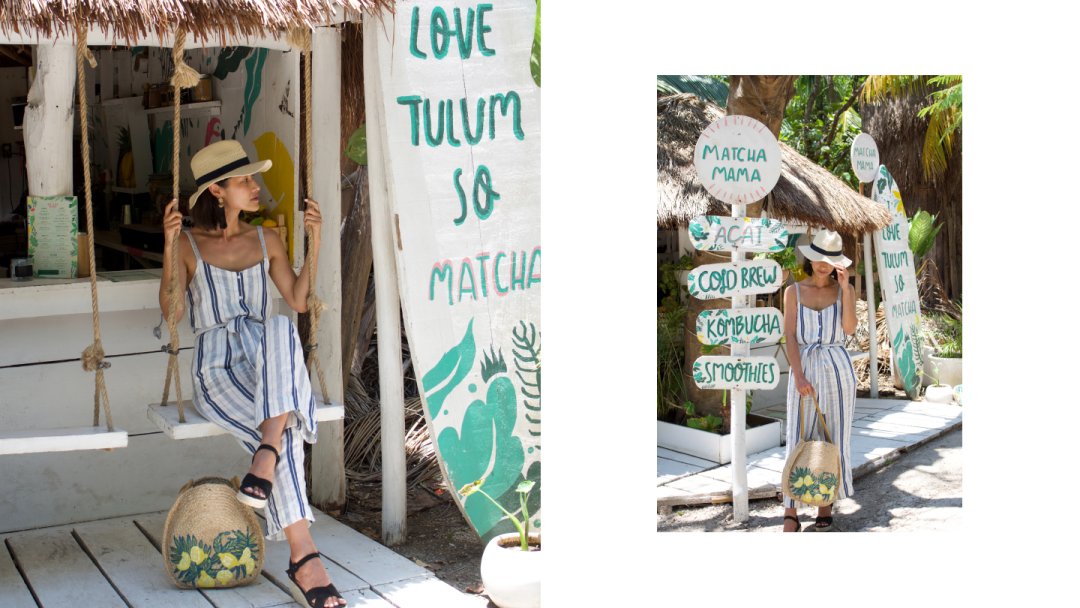 The Lydia Linen Stripe Jumpsuit
This is a very cute jumpsuit plus it's light and breathable too. Again, I wore it with a pair of platform sandals and a straw bag for a bike tour.
The Victoriana Lace Dress
This beautiful lace dress is so versatile. I wore it for the dinner at the beach bar but you also can style it with the sandals for the daytime.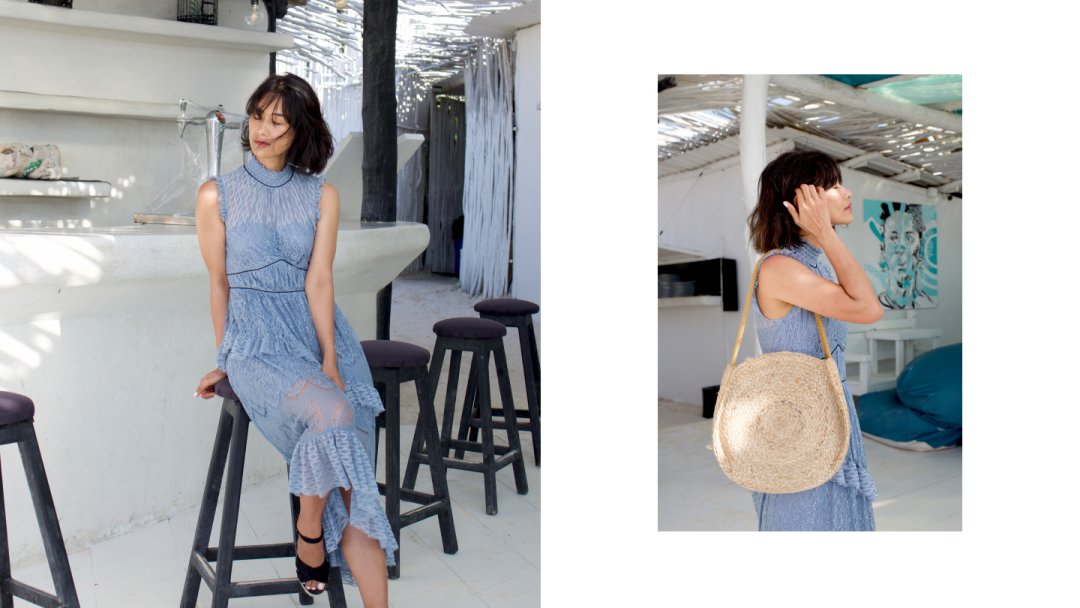 Dusty Denim Pinafore Dress
A white dress is perfect for summer. I styled it with a pair of sandals for the beach, switching to wedges for the evening.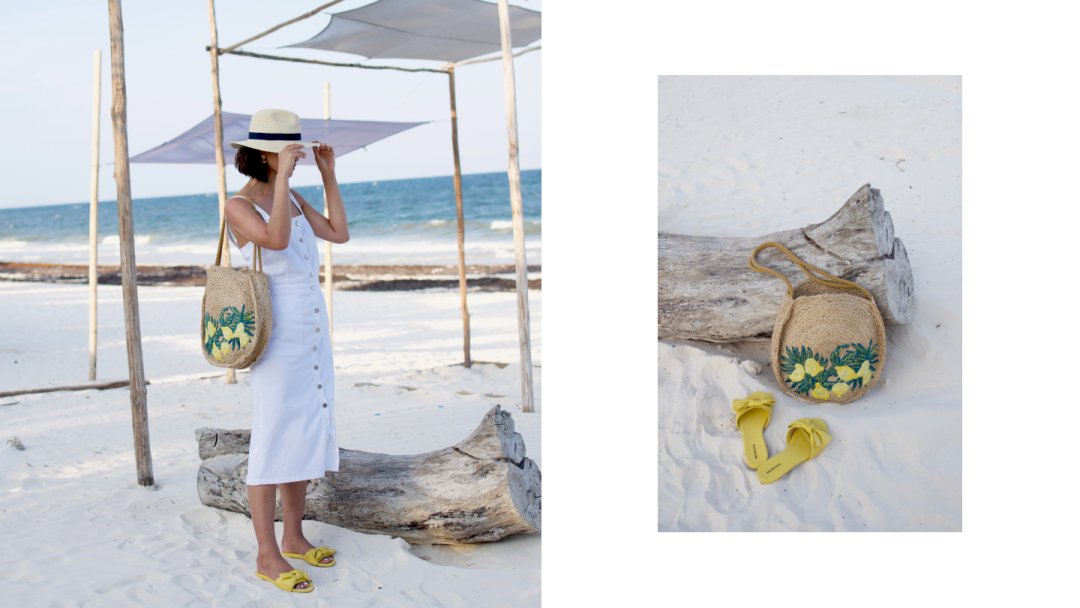 What are your top travel tips?
When it comes to food, try everything. Fish and seafood tacos are my favourite things to eat here in Mexico but I also love cevice (raw marinated fish). The best place to get tacos in Tulum is a restaurant called Safari. It's a small place with campfire atmosphere and great food. If you love matcha, go to Matcha Mama and try their ice cream – it's just delicious! For things to do, I'd definitely recommend booking a tour to see the cenotes – they're sweet water lakes with beautiful clear water for snorkelling. Also look at the Mayan ruins located five minutes north of Tulum, boasting beautiful views over the sea.